2018-2019 Educator of the Year
Date posted
April 19, 2019
Contact: Karen Geisel
518-421-3435
FOR IMMEDIATE RELEASE:


BERGEN COUNTY TEACHER, "CHEF B" IS NAMED NEW JERSEY RESTAURANT EDUCATIONAL FOUNDATION "EDUCATOR OF THE YEAR"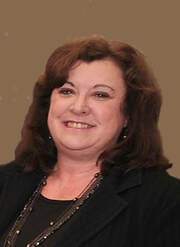 Trenton, NJ – Bergen County Academies teacher, Chef Mary Beth Brace is named New Jersey Restaurant Educational Foundation's (NJREF) "Educator of the Year," for 2018-2019 school year. Each year, the Trenton NJ-based non-profit organization that launched the culinary vocational program called ProStart, meticulously evaluates their teachers around the state to honor one individual who stands out.

ProStart is an educational program geared at economically challenged high school-aged students, but open to all. It teaches the skills necessary to obtain a position in the hospitality industry right out of high school or to achieve better entry into four year universities with culinary and hospitality programs. Many of the program's participants receive academic scholarships as well.

Referred to as "Chef B," "Mamma B," or just "B" throughout the Bergen County Academies campus, Chef Brace is described by her students as a maternal figure. She has taught the ProStart Program for 16 years, almost since its inception in 1999. According to her students, the Culinary Institute of America graduate is dedicated her students beyond the curriculum. She goes the extra mile to incorporate important topics into their lesson plans and sacrifices her personal time to ensure students have more opportunities and work experiences.

"Her love and desire for her students to succeed goes way beyond the classroom," said Anthony Desimini, a former Bergen County Academies student. "She also taught me how to refine my public speaking, interviewing and research skills. Soft skills she knew I needed to be successful," he added. Desimini, who wrote a glowing reference for Chef B to the NJREF, is currently a student in Pamplin College of Business/Hospitality & Tourism Management at Virginia Tech earmarked to graduate in 2022.

For more information on the NJREF, the ProStart Program, Educator of the Year Award or Chef Brace, please contact us.

# # #