Support
The New Jersey Restaurant & Hospitality Association is dedicated to daily proactive support of our diverse and vibrant industry sectors. We work directly with our owners & operators, partner with companies that feed the industry supply chain and collaborate with business organizations throughout the state and across the country.
Our strength is in our passion for the health and resilience of our businesses, providing them access to critical information and tools, and a broad scope of essential resources. Located at the Hospitality House across from the Capitol Building in Trenton, we are proud to have served the NJ hospitality community since 1942.
---
Educate
The New Jersey Restaurant Educational Foundation fuels the future chefs and entrepreneurs of our industry to pursue their passion through scholarships, networking with our industry, our First Start Apprenticeship Program, and our ProStart Program.
Our ProStart curriculum, a nationally recognized two-year program for high school students, teaches culinary techniques and management skills developing career minded industry leaders. The First Start Apprenticeship Program is designed with the needs of the industry in mind and addresses key challenges the industry is currently facing.
---
Advocate
We are the watchdogs of the industry, establishing dialogue with policymakers on a local and national level. On a daily basis our association is advocating for our industry's needs to create a better tomorrow for business. Our goal is to provide bipartisan solutions that will benefit all parts of our industry.
---
Member Spotlight
Denise Beckson, Morey's Piers Vice President of Government Affairs & Human Resources, is a dedicated member of the NJRHA and an advocate for NJ's Hospitality Industry. This past June the NJRHA Board of Directors voted Denise Beckson into our Executive Board of Directors holding the position as NJRHA Secretary. We are proud to have such a strong force and long term advocate for our industry on our team!
Congratulations Denise!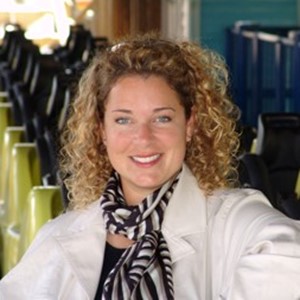 Denise Beckson
Morey's Piers
(609)729-3700