Director of Government Affairs
Date posted
April 23, 2019
Contact: Karen Geisel
518-421-3435
FOR IMMEDIATE RELEASE:


NEW JERSEY RESTAURANT & HOSPITALITY ASSOCIATION HIRES
NEW GOVERNMENT AFFAIRS DIRECTOR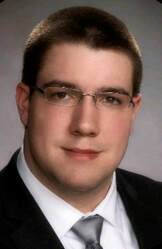 Trenton, NJ – Due to the excessive amount of state and local legislation affecting the state's hospitality industry, the New Jersey Restaurant & Hospitality Association (NJRHA) recently announced the addition of Andrew LaFevre as Government Affairs Director. It's the first time the 76-year old association created a job specifically targeted for this purpose.

"In the last couple years, the amount of legislation that has seriously affected our industry has increased tenfold, making it difficult for the association to keep up," said Marilou Halvorsen, president of the NJRHA. "Andrew will monitor these bills, assist in advocating on behalf of our members, organize industry roundtables with locally-elected officials and members of our industry to educate them on how legislation and ordinances affect our small business community."

An example of a current legislative victory orchestrated by the NJRHA was the NJ Department of Labor (DOL) recent re-clarification of tipped wage over time. Without warning the government agency changed the description on how tipped overtime should be calculated causing several unaware members to be audited. After numerous incitements, the DOL re-adjusted the narrative to reflect what had always been in place.

Currently, there are 386 bills LaFevre will monitor. He will also educate members via a monthly "Kitchen Cabinet" email, perform legislative calls, issue video updates and share information via NJRHA's social media platforms. LaFevre was previously employed at the National Restaurant Association and Princeton Public Affairs Group. He lives in Milford New Jersey and graduated from Kutztown University.

# # #