Baking Success
Date posted
November 14, 2017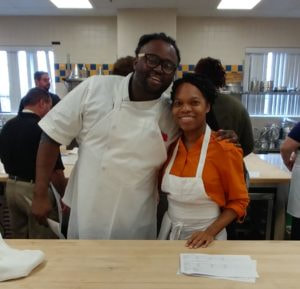 It's no surprise that baking is often associated with comfort food. Taking the time to make homemade scones, breads, chocolate brownies, macaroons, or cupcakes, has become a bit of a trend lately. Amazingly, recent science shows that baking can even brighten your mood if you're feeling down. What better way for the NJREF and ProStart teachers to have a blast while learning something new?!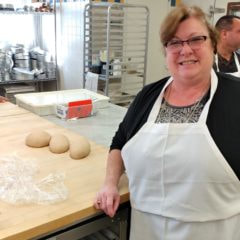 The NJREF held its Annual Professional Development Summit for ProStart Teachers on November 8th at Hudson County Community College. The day consisted of learning the art and science behind sourdough breads. Teachers made sourdough rye, sourdough wheat, sourdough multigrain, and sourdough Asiago breads.​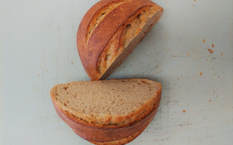 A fabulous lunch display was presented by Hudson County Community College culinary arts and pastry students. The day finished with an informative talk with teachers about building connections in the industry.
For more information on how to hire ProStart students or get involved in the program contact us.