Amendments Proposed to Christie's Pharma Cap Regulation
Date posted
August 10, 2018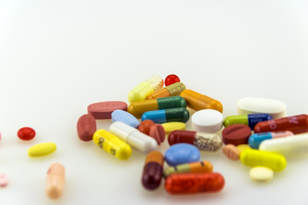 New Jersey plans to loosen a new rule that restricts what drug makers can spend on meals for doctors, dentists, nurses, and other prescribers.
To recap, the rule went in to effect this past January and put a $10,000 yearly cap on what prescribers can earn from pharmaceutical companies. The perceived intent of this legislation was to reduce opioid prescriptions. Unfortunately, the vehicle that was used to carry out this intent was a rule that required meals given to prescribers be "modest" at no more than $15 a person (including tip, which leaves little room for the employees in our industry to be compensated appropriately). Being that these meals between pharmaceutical reps and prescribers act as the meeting in which a rep has the opportunity to educate prescribers on the medicine in question (which is not limited to opioids), the unintended consequences have caused confusion from the pharmaceutical industry as they attempt to find new ways to meet with and educate prescribers.
Additionally, this new limitation has caused severe revenue loss for restaurants (the longtime hosts of these events). After surveying and discussing with our members, we reached out to the Governor's Office and Attorney General Gurbir S. Grewal about the impact the regulation has on our industry.
We are pleased to announce the proposed amendments to N.J.A.C. 13:45J concerning the limitation on meals. The proposed amendments indicate that the fair market value limitation of these meals in 2018 is $15 for breakfast and lunch and $30 for dinner, excluding tip and gratuity, and will be adjusted annually according to the Consumer Price Index.
Additionally, the Attorney General recognizes the value of education, and understands that it enhances patient care. The proposed amendments remove limitations on the value of meals served at educational events provided by pharmaceutical manufacturers to prescribers.
The proposed amendments have been posted in the August 6th New Jersey Register allowing for a public comment period.
We will keep you posted on its progress.